VRWPA is working with the Carson City Parks, Recreation and Open Space to install a fence at Centennial Park. This fence will help keep the wild horses in the hills and off the golf course, softball fields and out of the businesses and neighborhoods as well.
There will be a pedestrian access to the trail head as well as a gate for 4×4 vehicles. The fence should be completed before the end of October 2019.
VRWPA is providing 100 percent of the funding — through donations — for the installation and Carson City will be responsible for maintenance and repairs. VRWPA is a 501c3 nonprofit located in Virginia City. Any financial assistance would be greatly appreciated and is tax deductible.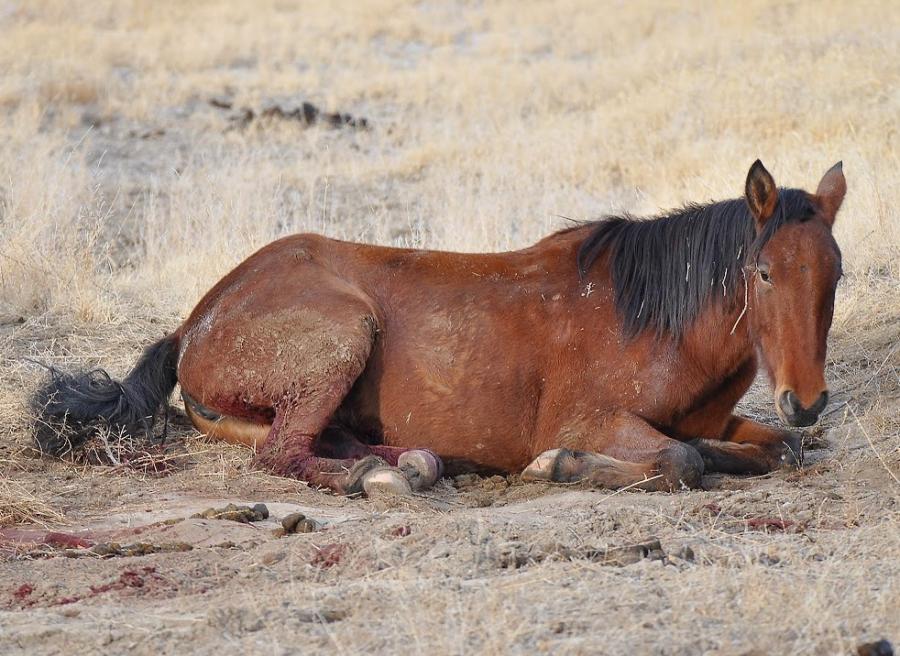 Janine was one of our mares that lost her life when she was injured by a car. Other horses have met the same fate on these busy roads. Please keep this from happening to other wild horses by donating now. Any donation will help make an impact and save a life. Thanks in advance for your contribution to this cause that means so much to us.